Transform Your Cooking

Get Fresh, Fruity Flavor with Our Uniquely Blended Ancient Olive Trees Olive Oil
"I love the fresh and spicy flavor of Ancient Olive Trees olive oil. It reminds me that when your ingredients are just right, all they really need is a generous dousing of good olive oil like this one."
- Cal Peternell, New York Times bestselling author and former head chef of Chez Panisse Restaurant and Cafe
About Us
Ancient Olive Trees is a family-owned and operated company based in Marin County, California. We became enchanted with the majesty of the old growth olive trees we would drive by through Corning, California, during summer road trips on our way to Lake Almanor. We acquired our first orchard in 2003, and turned our attention to tree farming full-time in 2007.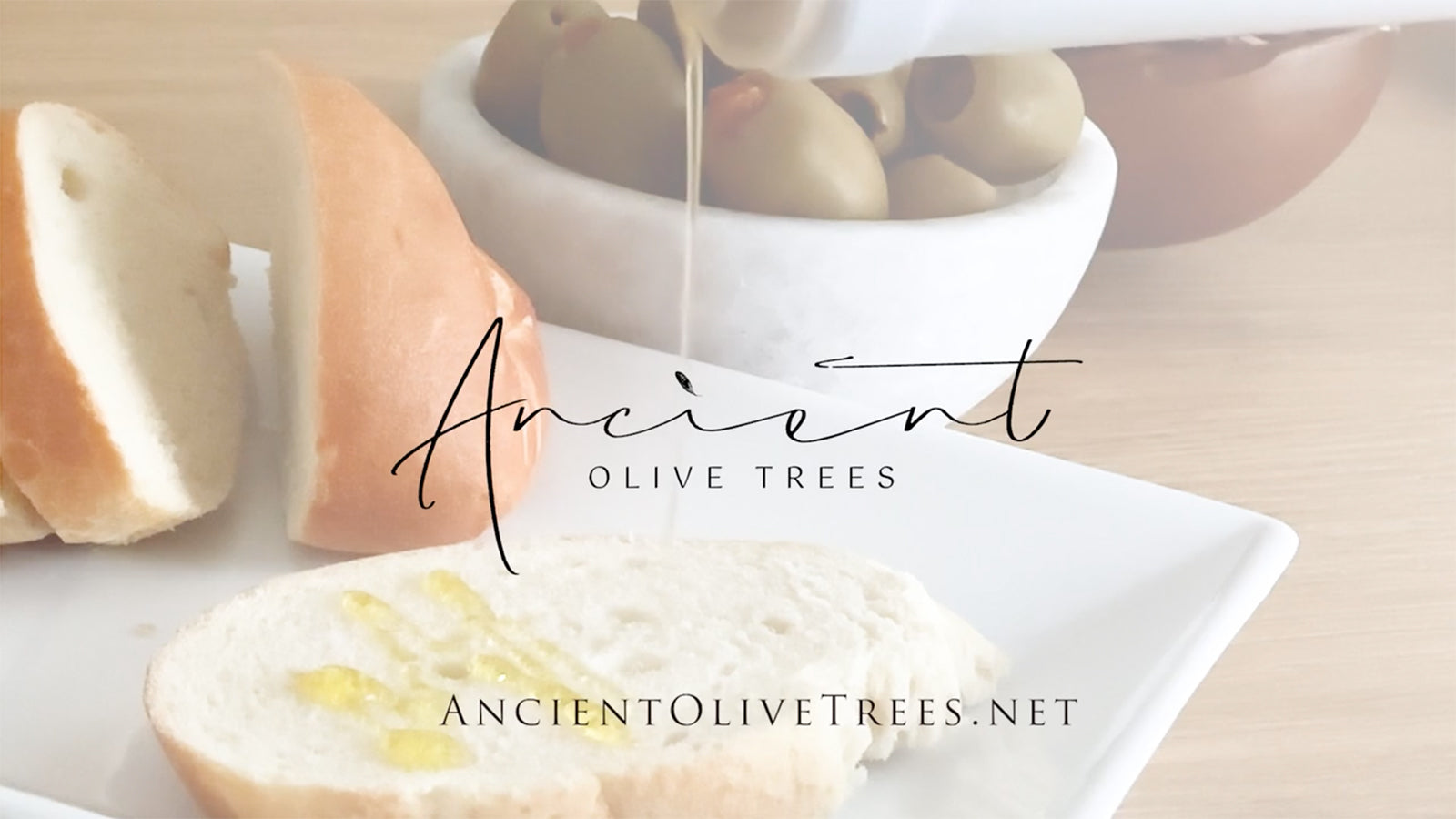 Reviews
What Our Customers Say
"I came across this brand when I hired the company to plant 3 Ancient Olive Trees to my property. Loved the service, trees were amazing, 135 years old, tried this Olive Oil, I am a customer for life!"
Vikki Lewis
"Best Extra Virgin Olive Oil we've ever purchased. We use Ancient Olive Trees EVOO in our dressings, sauteeing, and more. Nice smooth flavor with nutty flavor notes."
J. Fitzgerald
"I used this as the base for my salmon marinade and it grilled up beautifully, locking in all the flavors. Tastes great just for dipping as well. Highly recommended."
Jake R
PERFECT PAIR
Includes:
375ml Extra Virgin Olive Oil
375ml Archival Balsamic Vinegar
DINNER PARTY PACK
Regular price
$98.00
$108.00
Sale price
Includes:
375ml Extra Virgin Olive Oil
375ml Archival Balsamic Vinegar
375ml Dirty Martini Juice
FAQs
What does it taste like?
Our olive oil retains its grassy green hue from its source - a blend of early harvest Arbequina and Arbosana olives.
The olives are picked and pressed when they are green to ensure a richer, fruitier tasting olive oil. Within hours of picking, we press our olives to capture a freshness that is distinctively ours.
Where is the olive oil from?
We are a family owned and operated company based in Northern California. Our orchards are near the towns of Anderson and Corning, about 150 miles north of San Francisco. Our trees range in age from 25 to over 130 years old.
What types of Olives are used?
We use primarily Arbequina olives, prized for their high concentration of oil and fruity, aromatic punch.
How much is shipping?
We offer free shipping on all orders $50+.
Can I sign up for a subscription?
Absolutely! With our subscription service, our products are automatically delivered on your schedule at 15% savings. There's no obligation and you can modify or cancel your subscription at any time. You can learn more about our subscriptions by clicking on any of our products above and selecting the "Subscribe & Save 15%" option.
Can I use it for cooking?
Our extra virgin olive oil is an excellent choice for cooking, with its naturally high smoke point. It's so aromatic and flavorful, it also works wonderfully in dressings, marinades, blended with our balsamic vinegar as a dip for bread, and even just to top off your favorite dishes with a drizzle of our fresh olive oil.
Still Interested?
Take a look at our special offerings and taste the rich, layered flavor for yourself!