The Majestic Ancient Olive Tree
Inspired by the sculptural shapes and soulful character of centuries-old olive trees, we began Ancient Olive Trees to carry on the time-honored tradition of cultivating mature olive trees to enhance contemporary landscapes. Our Culinary and Home collections celebrate the bounty of the olive tree and the fine living it provides, including our luxurious Extra Virgin Olive Oil, Dirty Martini Juice, olive oil gift sets and more.
OUR TREES
Specimen Olive Trees
Old growth olive trees add a graceful aesthetic to the finest properties. Their elegant shapes and gnarled textures suggest traditions of generations past, celebrated with authentic food and exquisite wines in time-worn villas. Make a living investment in the finest home, with the silver-green sheen and lush fruit of our Ancient Olive Trees.
LEARN MORE
ANCIENT OLIVE TREES
Culinary Collection
Elevate every occasion with our gourmet olive oil, barrel aged balsamic vinegar, dirty martini juice, gift sets and more. Our Extra Virgin Olive Oil is cold-pressed within hours of harvest and is made from aromatic Arbequina and peppery Arbosana cultivars. We release fresh olive oil from around the world every few months! Each elegant bottle is dated for freshness, protective of the product within and ready for sharing.
SHOP NOW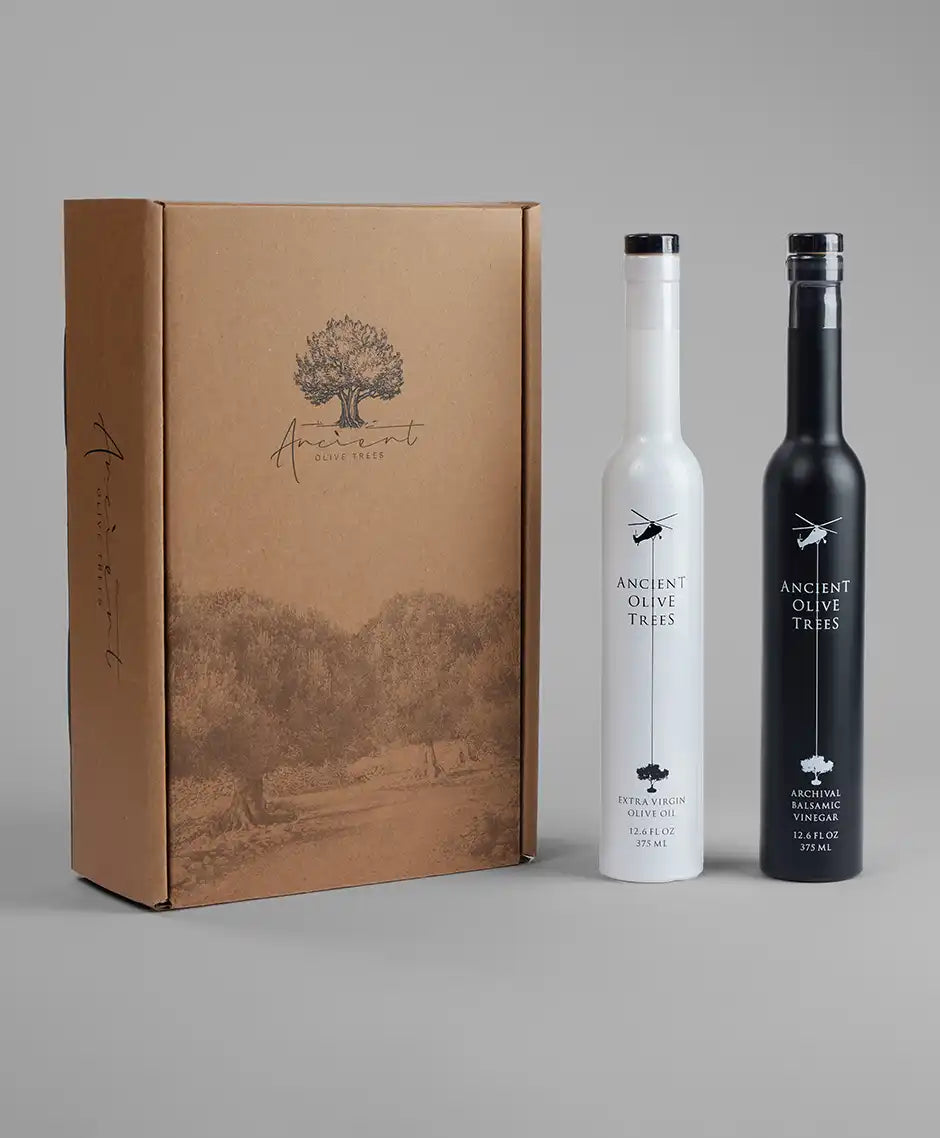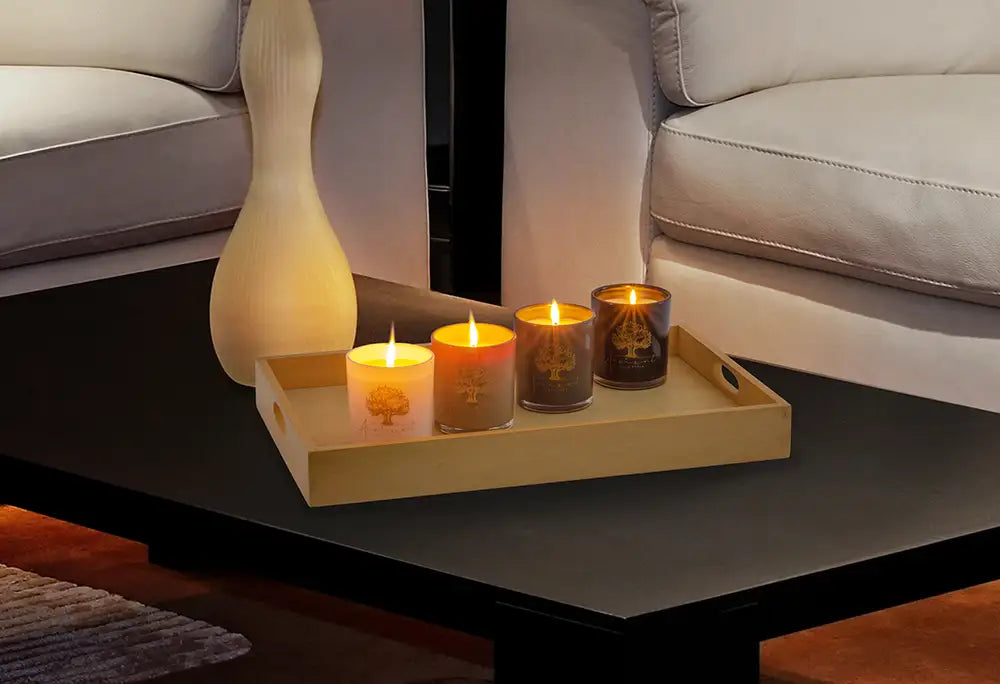 ANCIENT OLIVE TREES
New! Home Collection
Surround yourself with the intoxicating essences of our new and exclusive luxury candle collection. Our hand-poured premium candles are made in California and infused with our custom fragrance blends, each offering 65 hours of burn time. Select from four essential oil-based scents.
SHOP NOW
MEDIA COVERAGE
In The News
High-quality olive oil is essential in any home kitchen, this bundle from Ancient Olive Trees is everything you need to get the party started in one convenient set. Alongside a bottle of extra-virgin olive oil, the set includes balsamic vinegar and martini juice.
The 18 Best Gifts For Cooks Of Every Skill Level
Forbes
Cozy Fall Cocktails with Paul Zahn
Fox 5 Washington DC
Much like the holiday season, Ancient Olive Trees, based in Marin County, California harbors connections, fosters relationships, and enhances joyous moments with their line of fine olive oils. With gorgeous, minimalistic packaging and sleek bottle design, Ancient Olive Trees' gift sets are picture perfect for anyone on your list this year.  While many are already shopping for the December holidays, consider Ancient Olive Trees a perfect choice for host gifts, fall gatherings, and Thanksgiving fare.
Ancient Olive Trees for Gifting and Serving
Broadway World
REVIEWS
What Our Customers Say
I love the fresh and spicy flavor of Ancient Olive Trees olive oil. It reminds me that when your ingredients are just right, all they really need is a generous dousing of good olive oil like this one.
Chef Cal Peternell, New York Times bestselling author
I sent this to a few friends as gifts and they've been so impressed with the quality of the products and the presentation. I'm definitely going to send out more this holiday season!
Mary G.
I came across this brand when I hired the company to plant 3 Ancient Olive Trees to my property. Loved the service, trees were amazing, 135 years old, tried this Olive Oil, I am a customer for life!
Vikki Lewis
Best Extra Virgin Olive Oil we've ever purchased. We use Ancient Olive Trees EVOO in our dressings, sauteeing, and more. Nice smooth flavor with nutty flavor notes.
J. Fitzgerald
I used this as the base for my salmon marinade and it grilled up beautifully, locking in all the flavors. Tastes great just for dipping as well. Highly recommended.
Jake R.